First Faculty Face to Face Meeting
writer : administrator
|
Date :
2022.04.25
|
Hits : 637
JW Kim College of Future Studies (JCFS) held its first in-person faculty meeting. After two years of social distancing, the event was a welcome opportunity for colleagues to converse, enjoy some welcome refreshments, and continue to expand the program.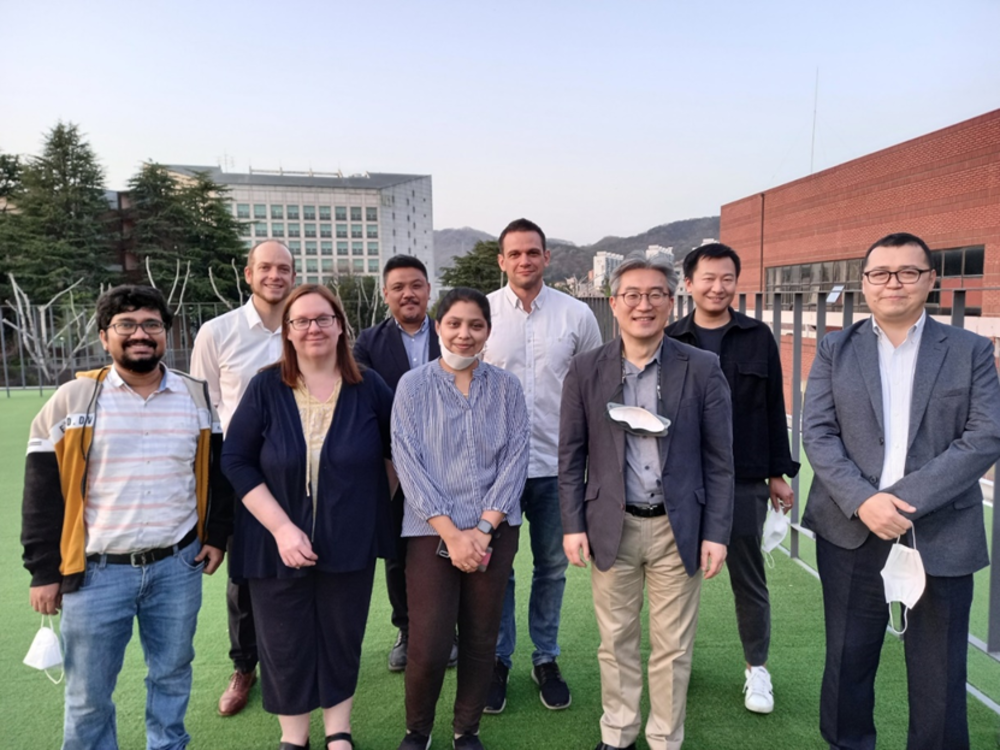 The faculty meeting began with a brief address by Lee Yoo-Taek, the Executive Dean of International Schools and Dean of JCFS. Dean Lee thanked the faculty for their efforts in creating a positive space for students. He also laid out the broad objectives of the program going forward. The meeting continued with informal discussions focusing on student needs and how professors can collaborate to deliver a unique and valuable student experience. The evening ended with laughter and faculty who are focused on creating an atmosphere where students can learn and collaborate.
This meeting laid a solid foundation for the ongoing development and expansion of the JCFS program. Such events have been sorely missed during the ongoing pandemic. As JW Kim College of Future Studies continues to develop, we will stay true to our vision of providing a new kind of academic program (a unique approach to university education). One that is student-driven, cutting-edge, and provides collaborative global experiences that creates experienced graduates.
This first in-person faculty meeting has strengthened that foundation, and we will continue to build upon it.